Animation Functions
Graphics Converter Pro is an easy-to-use and powerful batch graphics converter and image viewer, that can import more than 500 graphic formats and export more than 100 formats including BMP, GIF, JPG, PNG and many others. The program comes with 40 image filters and 12 image effects and more. Graphics Converter Pro supports many vector graphic formats.
Graphics Converter Pro contains all functions of ImageCool Converter. Exclusively, it supports 22 vector graphic formats conversion.
IconCool GIF Animator
An easy-to-use frame editor lets you can create, play, delete and modify GIF frames and so on.
Support 25 kinds of video processing effects.
Editing Functions
Multi-layer technology like Adobe® Photoshop.
Convenient marching line tools.
Offer plug-in for exchanging image layers with Adobe® PhotoShop quickly.
Support for editing several GIF projects at the same time.
Easy-to-use drawing tools and powerful gradient functions.
Support for editing 32-bit images.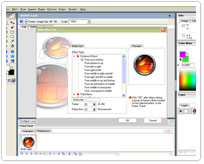 Filters and Effects
Supports various gradient effects and 18 image filters (Motion Blur, Median, Sharpen, and so on).
Supports 25 kinds of animation effects, such as entrance effects, pull down effects, shutter effects, mosaic effect, interlaced effects and flip effects.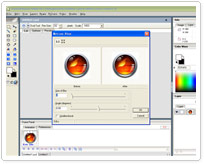 Supported Graphic, animation and video Formats
Open and save 30 graphic formats, including animated GIF, PSD and PNG, as well as general animation formats, such as AVI, MPEG, MPG, SWF, FLC and FLI.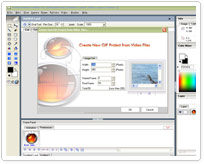 Samples and Gallery
Offer plenty of samples, such as 100 banners and an useful gallery with 200 clip pictures.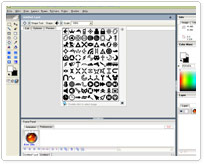 Optimization functions
Powerful GIF optimization functions with many optional parameters, such as Merge, Crop, Palette and Dithering.
Fast optimization for JPEG and PNG files.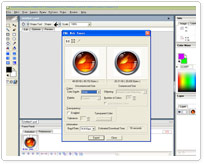 Html Map Creator
Html Map Creator allows you to transform the editing image to a Html map file with Javascript quickly.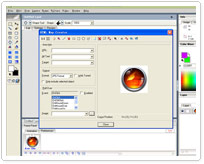 Local search functions
Offer local search and internet search for picture and animation files.