How to make and sell your "Pixel Style" NFT arts with IconCool?


IconCool Studio Pro is an easy-to-use tool for efficient "Pixel Style" NFT arts design. Even if you don't know any about art, or have no prior experience of using PhotoShop, you can still use IconCool Studio Pro to create the NFT artworks easily, please follow the steps:
Step 1:
Prepare a photo of you, preferably smaller than 1000X1000 pixels;
Step 2:
Start IconCool Studio Pro;
Choose Main Menu "File->Import ..."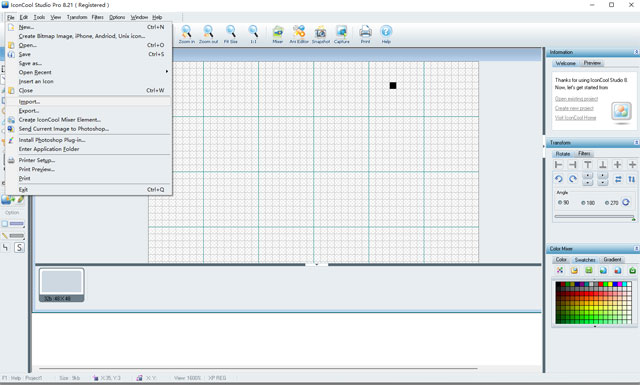 Step 3:
Choose you photo for import;
Use the mouse to select the most appropriate area;
then click "Next";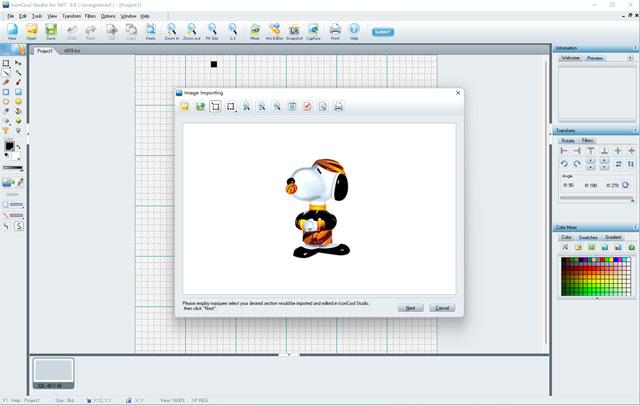 Step 4:
Choose "Color > True Colors";
Choose "Size > " as many sizes as possible;
click "OK"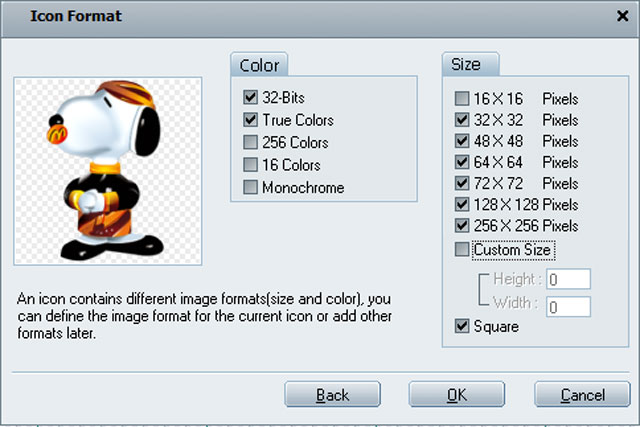 Step 5:
You will find that arts with several sizes have been created and listed in the editing area;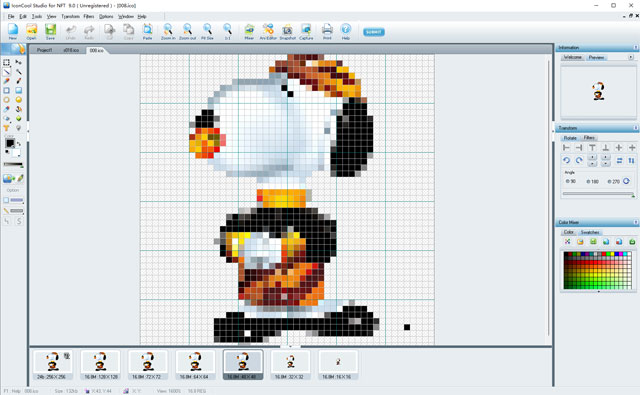 Step 6:
Choose a format, you can choose the format used by CryptoPunks 24x24;
Choose Main Menu "File->Save as "Pixel Styple" Art Image..."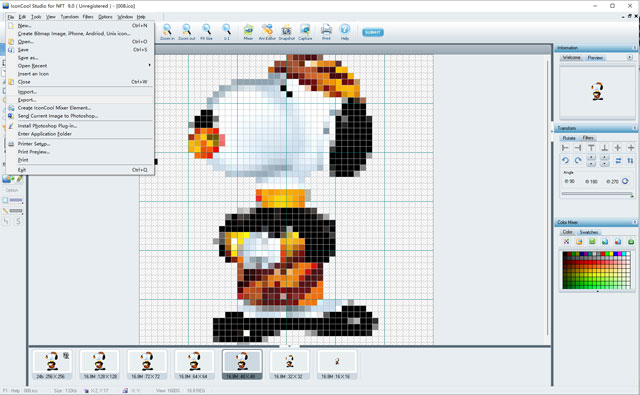 Now that you have your pixel style artwork, you can directly use it as your Facebook, Twitter and Tiktok account logo.
Step 7:
Now, you can directly send your designed artworks to the world's largest NFT marketplace for sale.
Click the "Submit" button on the toolbar, fill your info, then click "FINISH"